PARENTS:

DebsWebJunior does not endorse the services offered 

on this web site. Please check references and carefully screen individuals and companies offering theatrical services to your child.

For more information on protecting our children, visit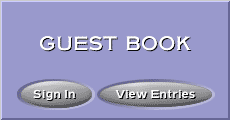 JOB OPPORTUNITY:

Spotlight Children's Theater in LONG BEACH seeks a High School Dance student as Choreographer for

PETER PAN

Rehearsals are Thursdays from 4:30-6:30, September to December.

Show Dates Saturday December 3rd and 10th.

 At Temple Emanu-El

455 Neptune Blvd. Long Beach

Spotlight Children are ages 5 to 13. You will work with our Director, Musical Director, and Stage Manager.

Applicant must be 15 years of age or older and live locally. Salaried Position.

Please call Spotlight at 516-897-5555 and leave a message or email Nancy Sullivan at cookiesull@yahoo.com

​​

DebsWebJunior.com supports local opportunities in theatre for teens and children.

While every group is encouraged to send in notices about their programs,

the editorial staff reserves the right to include  listings in our free Cast Calls section at our discretion.

In the interest of our readers, productions at established theatres that do not charge a fee

to participate are given priority placement.

Groups that charge fees must disclose the fees necessary to participate

and state whether all children who audition will be accepted into the workshop or production.

Those groups wishing to have guaranteed placement can take advantage of our paid advertising program.

Please email us for rates: DebsWebJunior@gmail.com

​DebsWebJunior provides theatre news for kids, teens and their parents.

Check out our Cast Calls page to find out about local auditions in the NY Metro area.

You can also Friend us on 
Facebook
 and post news there.